Expand your DevSecOps practice
SecureStack gives service providers the foundation to build a thriving DevSecOps product offering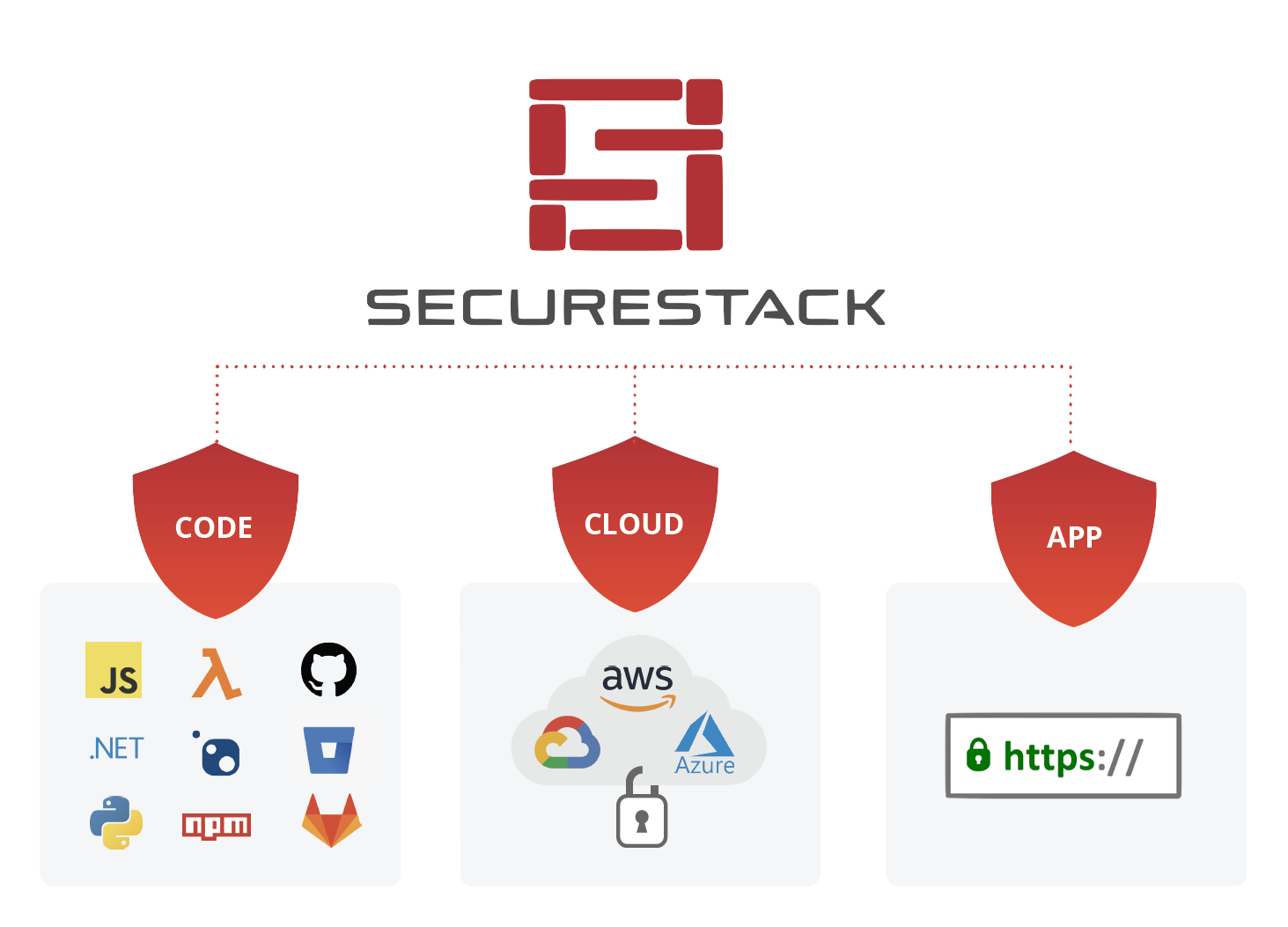 Generate more revenue with our drop-in DevSecOps platform
Expand the number of services you provide to your clients and increase your revenue per customer.  Our platform helps service providers and MSSP's provide new valuable services to their customers with our ready to bundle SKU's.
On average our MSSP customers increase average client spend by more than 38% in the first 6 months.
Give your customers real-time compliance reporting for their SDLC
Do your customers need to address compliance issues in their software development lifecycle?  Have you struggled in the past to help them gain visibility
Add security to your customer's continuous integration and deployment easily
We've built easy-to-use integrations so we can provide value for any of your clients that are building and deploying software. 
We work with the most popular CI/CD solutions out there!  GitHub, Gitlab, Bitbucket, TeamCity, CircleCI, Octopus Deploy, AWS CodeStar, Azure DevOps, and many more.
Monitor All Your Customers Applications From One Place
Our platform lets you secure and monitor all your clients from one single management platform.  We support multi-tenant and single-tenant implementations to conform to whatever requirements your customers have.  
Give your customers coverage across their SDLC
SecureStack integrates into the developer's local environment, the CI/CD workflows, and their cloud providers like AWS or Azure.  We scan for multiple types of threats:
Credentials and sensitive data in source code and web applications
Vulnerable software components in source code and web applications
Rogue or insecure public-facing assets
Misconfigurations or security issues in cloud resources
Insecure web apps due to SQL injection, cross-site scripting, or other OWASP Top Ten related issues.
All of these functions are managed from one place, by the service provider.  
Protect your customers software development lifecycle
Credentials, third-party libraries, API keys and secrets, misconfigurations in AWS and Azure cloud resources. Gain visibility into all the public web assets for your organization, all from one tool.
Help your customers address their application security issues
Give your customers deeper insights into how to fix difficult application security issues with our patented Solutions feature.  SecureStack Solutions creates automation that your customers can use to solve challenges like insecure code, cloud misconfigurations, sensitive data exposure, and more.
How is Bloodhound Different?
A security platform that devs actually like
SecureStack helps growing engineering teams build better applications while detecting threats across the whole software development lifecycle
Boost your customers development velocity
Continuous improvement to achieve a faster time to business and shrink your app attack surface by up to 70%.
Help your customers "shift left"
SecureStack's CLI agent helps your clients secure their development environments by integrating with git and IDE tools.
Asset discovery and attack surface mapping
We help you identify your clients public facing assets and scan then for vulnerabilities.
Know when to pentest
Our continuous scanning approach means we see a problem as soon as its introduced into the application which then lets your team when to jump in with penetration testing and remediation.
Test and compare your customers development environments
To quickly find critical differences and understand ways to fix high priority defects.
SecureStack supports all the tools you already use!